Welcome to Graves Wooden Puzzles
Home of custom handcrafted wooden jigsaw puzzles
If you've never experienced the pleasure of assembling a handcrafted wooden jigsaw puzzle, then you are in for quite a treat. At Graves Wooden Puzzles, we create puzzles made in the tradition of original custom puzzle-cutters of the late 1800s and early 1900s. Long before the creation of inexpensive die stamped cardboard puzzles produced in mass quantities.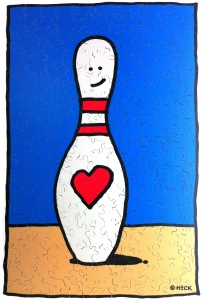 Our puzzles are hand cut, piece-by-piece, specifically for our friends, family and customers. Each puzzle is cut by Keith in his shop in Defiance, MO utilizing a scroll-saw. There are no templates and no automation. Each puzzle is 100% custom made, by hand, using the same materials used by the original puzzle cutters.
All puzzles are handmade with the highest quality 1/4" plywood. These hardwood plywoods are constructed with 5 plies assembled in 90 degree angles to maximize strength. For our premium puzzles we use plywood that is custom made to our standards, featuring a beautiful mahogany or cherry back. The puzzle image can be any image that you choose, whether it be an original work of art, a poster or lithograph, photograph, postcard, calendar image, etc. We can work with about any type of media whether printed or electronic.
Once cut, your puzzle will be sanded and stained, then dis-assembled while every piece is carefully examined and hand sanded (when necessary). The pieces are then packaged in a sturdy 2-piece box, lined with tissue paper. In the tradition of the original puzzle-cutters of the late 1800s and early 1900s, puzzle images are not included in or on the box. This adds to the challenge and excitement of assembly.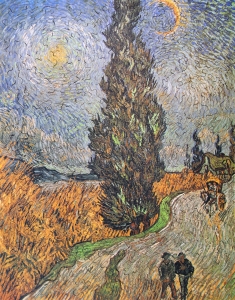 To learn more about the specific steps utilized in the creation of an heirloom quality "Graves Wooden Jigsaw Puzzle", click here
No two puzzles are the same, as all pieces are individually cut utilizing various cutting styles. Cutting styles can vary from traditional knobs, earlets/heart-shapes, spirals, continuous cuts, long arms, grid and my favorite – a combination of all styles.
Our custom wooden puzzles can contain any number of specialty elements such as names, dates, themed figurals, complex figurals, color-line cuts, disguised edges, trick edges, sculpted edges and dropouts.
To see samples of our puzzles, click here
To purchase a custom wooden jigsaw puzzle, click here
---
Thanks for looking!
Contact:  lkeith@gravespuzzles.com